Finchley Loft Satish Jassal Architects
10+天以前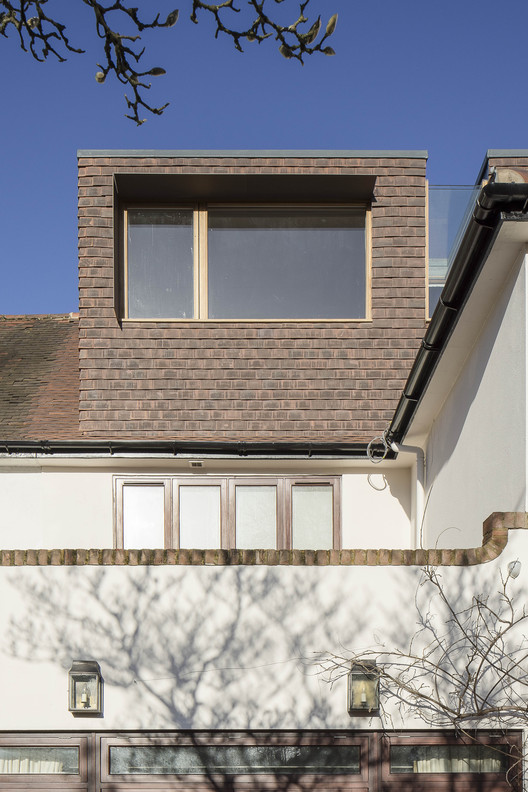 架构师提供的文本描述。萨蒂什贾萨尔建筑师已经完成了一个阁楼改造在芬奇利,Barnet,这已经增加了30%的额外地板面积半独立的房子。简短的是创建一个巨大的家庭办公室,电影院空间,有一个淋浴房,也可以作为一个主卧室在未来的日期。我们花了大量的时间与客户了解如何在现在和未来的房间使用,这使我们能够准确地设计和详细说明每一个元素。
Text description provided by the architects. Satish Jassal Architects have completed a loft conversion in Finchley, Barnet, which has added 30% extra floor area to a semi-detached house. The brief was to create a large home office, cinema space, with a shower room that could also work as a master bedroom at a future date. We spent much time with the client understanding how the room would be used in the present and the future, which allowed us to exactly design and detail each element coherently.
一个大定制橡树窗可以看到后面的花园和远处的风景。这个朝东的窗户是用阳极铝板遮住的。一扇L形的窗户作为屋顶灯双面升起,将阳光带入房间的中央。从玻璃到玻璃角落的L形窗口,让客户有不间断的看法,在夜空中,并给予房间比它大得多的感觉。
A large bespoke oak window looks out to the rear garden and landscape beyond. This east facing window is shaded by plates of anodised aluminium. An L shaped window doubles up as a roof light, bringing sunlight into the middle of the room. The glass to glass corner of the L shape window allows the client to have uninterrupted views to the in nite sky, and gives the room a feeling of being much larger than it is.
定制橡木面胶合板细木工包在房间周围。细木工从一张大桌子变成了淋浴间的梳妆台,然后变成了建在屋檐下的低矮而高大的储藏室。一个座位被设置在高大的储藏室,使客户可以从L形窗口向外看天空和远处的风景。在可能的情况下,胶合板的边缘会暴露出来,并融入设计中。一个废弃的阁楼空间已经被彻底改造,解锁了它的真正价值。
Bespoke oak faced plywood joinery wraps around the room. The joinery transforms from a large desk into shower room vanity units and then into low level and tall storage built into the eaves. A seat is set into the tall storage, allowing the client to look out of the L shape window to the sky and landscape beyond. The edges of the plywood are left exposed and incorporated within the design where possible. A disused loft space has been completely transformed, unlocking it true value.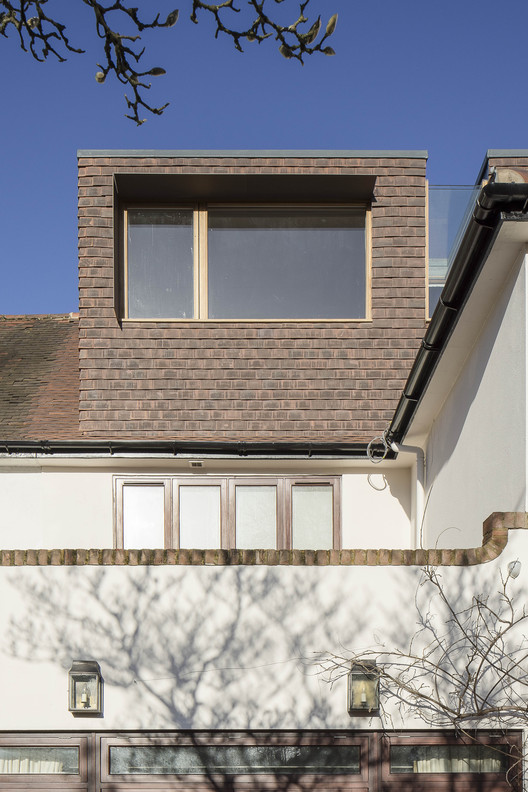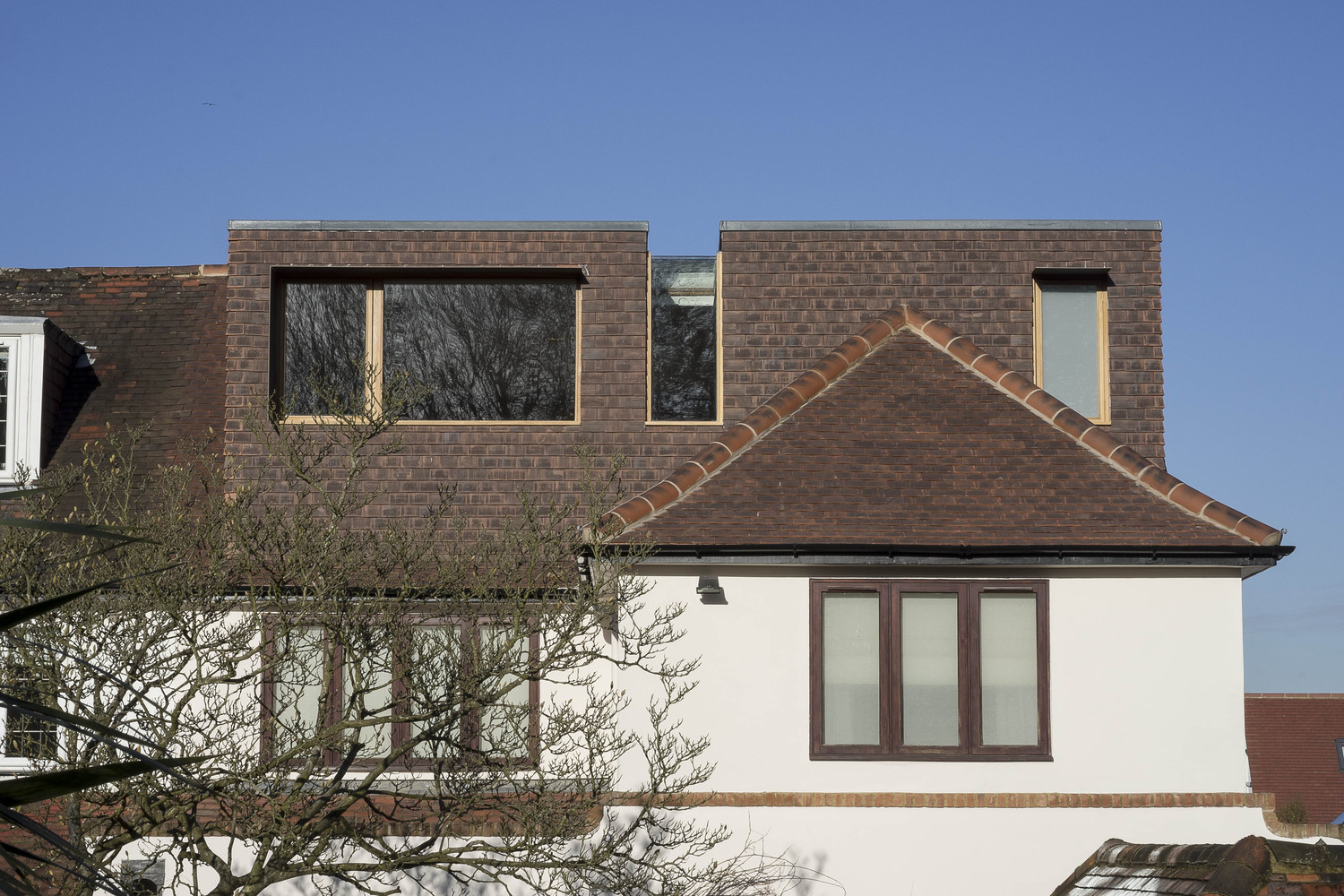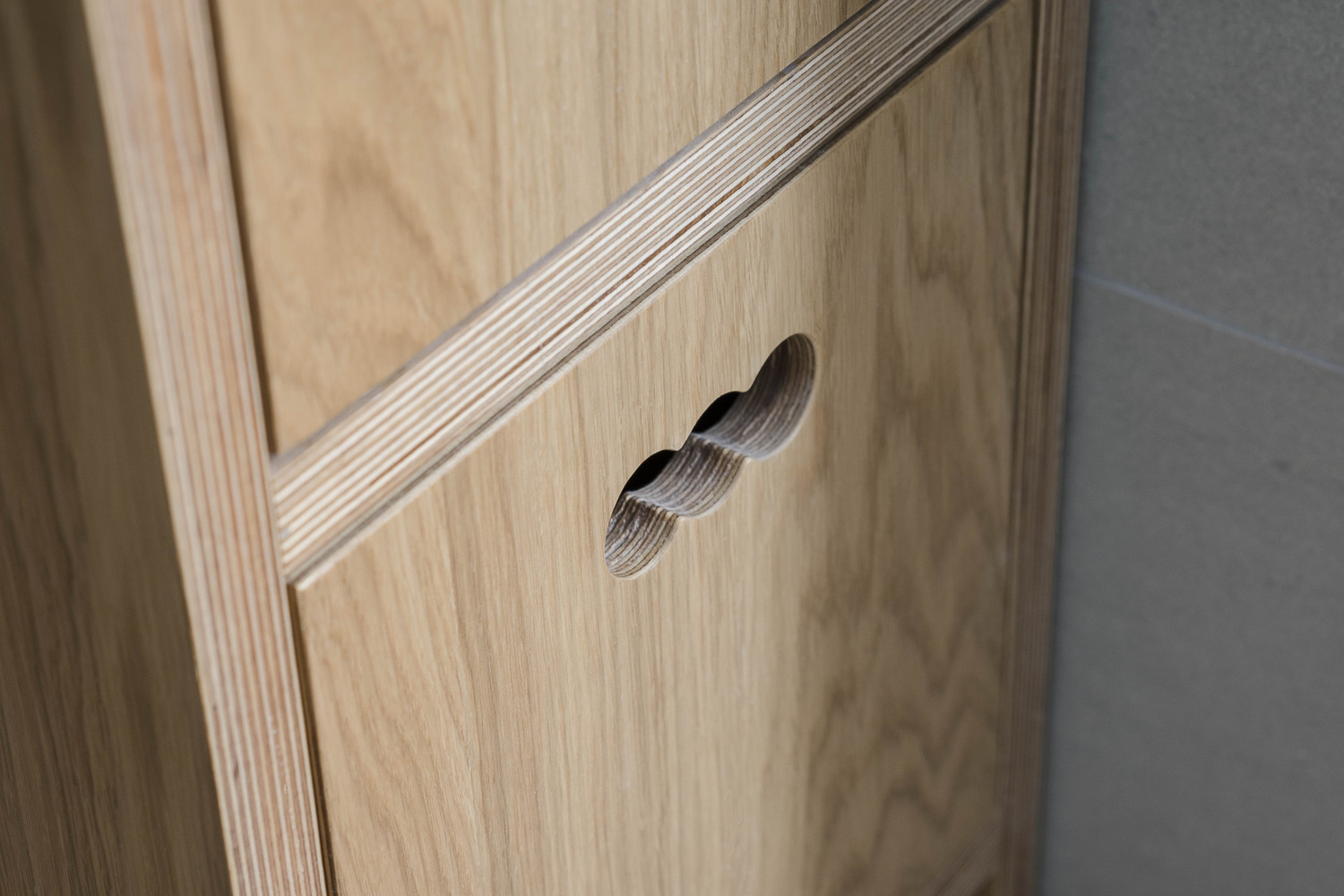 Architects Satish Jassal Architects
Location England, United Kingdom